Dr. John Malouf | Ophthalmologist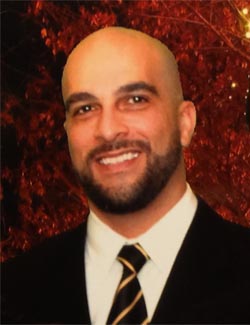 Dr. John G. Malouf received his Undergraduate Degree with a major in Zoology & a minor in Chemistry at Texas Tech University in Lubbock, Texas. He then went on to complete his Medical School Training and receive his Doctorate at the University of North Texas Health Science Center, in Fort Worth, Texas. Dr. Malouf then went on to complete his Ophthalmology Residency Training at the University of Texas' prestigious Hermann Eye Center in Houston, Texas.

To expand his expertise and skills, Dr. Malouf completed a fellowship in Microplastic Surgery at St. Joseph's Hospital & Medical Center, in Houston, Texas.

Dr. Malouf has been serving the communities of Corpus Christi & Corpus Christi , Texas, for over a decade. His dedication, diligence, professionalism & kindness have led him to be highly regarded among his patients and his peers.

When not practicing Ophthalmology, Dr. Malouf spends precious time with his family and is an avid fisherman.
Corpus Christi Office Hours
Monday:

8:00AM-5:00PM
Tuesday

8:00AM-5:00PM
Wednesday:

8:00AM-5:00PM
Thursday:

8:00AM-5:00PM
Friday:

8:00AM-12:00PM
Aransas Pass Office Hours
Monday:

Closed
Tuesday

9:00AM-5:00PM
Wednesday:

Closed
Thursday:

9:00AM-5:00PM
Friday:

Closed
Submit a Testimonial